Chairperson: Trina Dixson and Sonja Gilbert-Lang








email:



dredanix@aol.com



Welcome/Communications
Trina Dixson and Sonja Gilbert-Lane
​ Entertainment
Sonja Gilbert-Lane (Chair), LeAnne, Danielle, Wayne, James Parker(Dj/music), Dreu, Lester

Onsite Registration

Denise

Online Registration
​
Danielle

Master of Ceremonies

Mike Russel Sr.

Family History
Mike Russel Sr.
Finance and Mail-in Registration
Gale Berry
Food/Catering
Glenda, Elbony, Lester, Nicky , Wayne.
Social Media Committee

Sonja, Trina, and Jackie.

Decorations committee

Tammy and Denise

Set-up/Clean-up Committee

Clenard, Mike jr., Mark, Lester and Calvin.

T-Shirt Committee

Lester and Cleve

Photography
Jeff Russel and LeAnne



*If your name is not listed and you would like to be apart of one of the committees please contact the chairman or email us at Berrysonboard@gmail.com
---
Powered by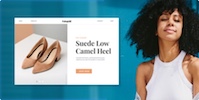 Create your own unique website with customizable templates.